Manchester United former player turn coach Michael Carrick has named his Quarantine XI, ingeniously naming football stars based on household items around his house. With most parts of Europe on lockdown due to the Covid-19 crisis, more people are relying on social media to keep sane. Carrick challenged his social media followers to follow his trend and come up with more creative Quarantine XI based on items they can find in their household.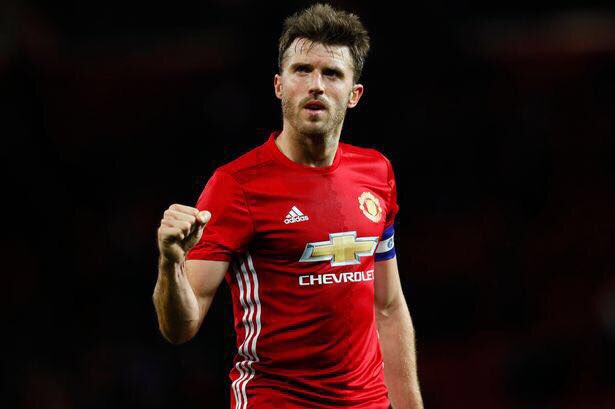 On his IG page, Carrick found honey and named it after Manchester united striker Anthony Martial, naming it 'Ant Honey Martial.' He found biscuits and named it after Barcelona defensive midfield maestro Sergio Busquets, with his version 'Sergio Biscuits'.
The Premier League winner found a shell at his backyard
, naming it after Newcastle legend Jonjo Shelvey, with his version 'JonjoShellvey'. He saw a bike and named it after Liverpool defender Virgil van Dijk, with his version being 'Virgil van Bike'.
He is still looking for more household items he can relate with football players. The 38-year old told his followers to await an update but encouraged them to be creative as well.
The football community is still awaiting the end of this crisis to know when to restart the leagues. There have been various conversations if the season should be voided or if Liverpool should be declared the winner or if the league should be finished behind closed doors while being televised.
After waiting 30 years to lift the title, and after such an impressive run, denying Liverpool the title would seem very unfair, according to Reds Legend Paul Ince. He says there will be uproar as Jurgen Klopp, and the boys are touching distance of lifting the title. After winning 27 out of 29 games, the boys are two wins away from such an epic title, and other Premier League players have asked the FA to be fair.